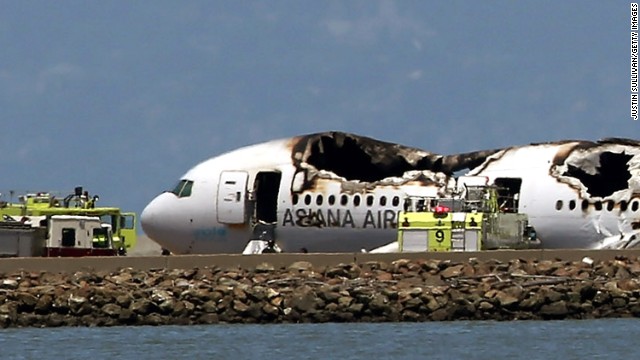 ASIANA AIRLINES TO SUE TV
Here is your proof positive journalists are a combination of idiots and completely unethical. There is a reason why polling shows Americans do not trust journalists.
"The bogus names that phonetically spelled out phrases such as "Something Wrong" and "We Too Low" were read during KTVU's noon broadcast Friday. The airline called the report "demeaning" and said it was "reviewing possible legal action."
Click for Full Story from CNN
AS THE US SUPREME COURT TELLS US RACISM IS GOING AWAY, IT SEEMS TO BE WORSE BY THE DAY - CBS HAS EFFECTIVELY IGNORED DEMANDS TO END THE RACISM ON BIG BROTHER
I had to turn off the program on Sunday - I just could not stand it. Sunday's program was an edited program - so what we saw is what CBS wanted us to see, and it turned my stomach.
From the organization leading the petition to remove the racists on Big Brother
"Unfortunately, the issues of racism are escalating on Big Brother 15 despite the call for certain contestants to be removed. CBS news has actually asked viewers to let them know how the situation should be handled. We need to take them up on this offer. Below, please find the direct number to call to complain to CBS programming about the way this situation is being exploited but not rectified. In order to get a live person, you must call between the hours listed below. I urge all of us to flood CBS with calls on Monday through Wednesday. In addition, let's continue to reach out and also flood the lines of corporate sponsors McDonalds & Macy's on the same days. We will only have an effect if we all call and complain. Let's mobilize beginning Monday and call numerous times to let CBS and it's BB15 sponsors know that we cannot accept these house guests remaining on the show and potentially winning $500,000 in spite of such blatant bigotry.
I know it will take you some time but wouldn't be rewarding if they finally give up and remove Aaryn on Thursday during the live show? WE CAN DO IT!

CBS programming: Call 212-975-3247 between 10am-11:30am & 2pm-3:30pm (Eastern Standard Time)

Call Corporate Sponsors:
McDonald's: 1-800-244-6227 from 8am-8pm (Eastern Standard Time)
Macy's: 1-888-622-9793 from 9am-5pm (Eastern Standard Time)"
Their petition has exceeded 25,000 - if you have not signed you still can
https://www.change.org/petitions/cbs-television-network-to-expel-current-contestant-of-big-brother-15-aaryn-gries
Can you help this petition win by asking your friends to sign too? It's easy to share with your friends on Facebook -
just click here to share the petition on Facebook