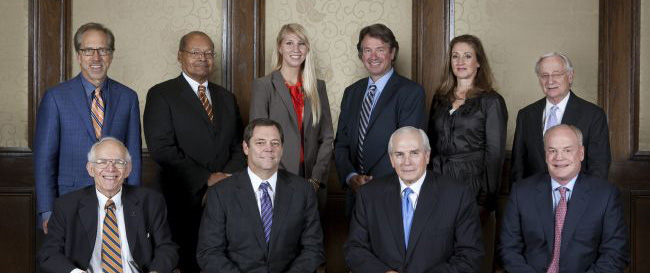 GENERAL COUNSEL FOR UT -
RESPONDS TO CITY PLAZA LEASE ISSUE
"
Dear Mr. Wightman-Cervantes:
I have reviewed your email
ed communication
of June 18 related to possible space leases by The University of Texas at Brownsville. I am absolutely confident that there
have been
no violations of the Texas Open Meetings Act by the U. T. System Board of Regents related to potential leasing on behalf of UT Brownsville. In addition, if any space lease is entered into on behalf of UT Brownsville, it will be done in compliance with all applicable laws and rules.
Xc: Chairman Wm. Eugene Powell
Chancellor Francisco G. Cigarroa, M. D.
Executive Vice Chancellor Pedro Reyes
Vice Chancellor and General Counsel ad interim Dan Sharphorn
President Juliet V. Garcia"
Let's see what it says. UT Board of Regents has not violated the Open Meetings Act. No one said they did. The issue is, are they trying to do business with an entity violating the Open Meetings Act.
Second, any lease will be done in compliance with the law. The law divests Juliet Garcia from any such negotiates in terms of binding UT.
So the letter says nothing. Or does it? Juliet Garcia obviously received a communication related to the matter. The letter makes sure Juliet Garcia knows she will follow the law.
In a few hours, the Agenda for Tuesday's meeting will be posted - let's see what is posted and how it is posted.