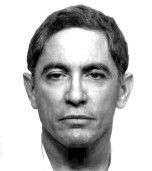 A STORY WORTH REMEMBERING
Juan Montoya a couple of weeks ago noted how lawyers are allowed to by pass security at the court house. This was an important observation which has deeper meaning than noted in Montoya's story. Montoya's story proved just how privileged lawyers are in Cameron county and just how incompetent those in charge really are.
What Montoya did not note was, the reason why security was installed in Texas court houses was a lawyer by the name of George Lott entered the court house and started shooting. It wasn't a litigant who brought the gun to the court house, it was a lawyer - the very lawyers who are now allowed to by pass security.
George Lott was an honorable lawyer who one day just lost it - he could not stand one more day walking into the Tarrant county court house and face the endless corruption which was then the judges of Tarrant county (Ft. Worth). Given the fact he murdered people, one might ask how I can say he was honorable. Fair enough - but read the entire story. No one defends his actions - and in the end George Lott made no effort to defend his actions.
Note the date, July 2, 1992. On September 21, 1994, George Lott was put to death by lethal injection.
"A former lawyer who refused to appeal his death sentence was executed by injection early today, 18 months after he was convicted of killing two prosecutors in a courthouse shooting rampage.
The lawyer, George Lott, who represented himself to the end, spurned offers of assistance and did nothing to halt his execution, the second in Texas in a week.
Mr. Lott, 47, made no final statement and was pronounced dead at 12:19 A.M."
Source NYT
You see, George Lott understood that just because he had a complete break down over the corruption within the court house, his actions were still not justified. He could have forced the families of the dead to suffer 20 years of appeals, while the taxpayers paid the bill, but he did not. He was honorable - he accepted regardless of his breakdown he was guilty and he accepted the penalty. How often do we see this. What does it tell us about his character.
No one can defend his actions, but we can note how he took the honorable approach of personal responsibility.
I am somewhat familiar with his case, because the same family law judge who brought George Lott to the edge of insanity engaged in similar unethical conduct in a case wherein I was representing a woman who had her children taken away from her and given to her father in law (a friend of the judge) - on no evidence. The judge reversed himself when I made clear I would not play and we were headed to federal court, which you can do in family law cases.
SO I FIND IT ODD, THE VERY PEOPLE WHO FORCED EXTRA SECURITY AT THE COURT HOUSES, NAMELY THE LAWYERS, ARE NOW THE ONLY ONES NOT SUBJECT TO THE EXTRA SECURITY.
This story was a good catch by Juan Montoya- I never noticed it until I read it on his blog and then that same day saw a lawyer by pass the security.