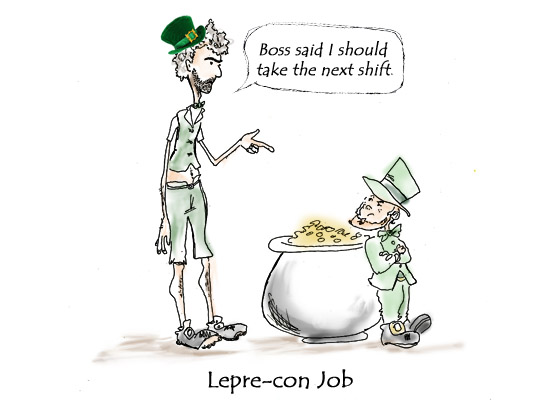 A CALL FOR INFORMATION, AND WHY IS CARLOS MASSO PAYING ERASMOS CASTRO TO SILENCE THE TRUTH?
I truly hate having to blog this morning, but something has happened between Presas-Garcia and Luci Goosey. This could be important in the up and coming BISD election. Also Brownsville is paying a heavy price for buying into the bogus PAC which destroyed BISD. Brownsville Cheezmeh is another bogus con artist organization run by another person with a criminal history. If Brownsville gets played a second time, it will deserve what it gets,. Erasmos Castro hates facts - he cannot argue against them - so he will do what he does best - throw a tirade. He ran cover for Camarillo and Camarillo's support for Fly Frontera and deleted my posts. He is now running cover for Carlos Masso and deleting my posts.
Multiple sources are telling me that Cadillac Caty (Presas-Garcia) has been bad mouthing Luci Goosey all over town. If anyone knows what is going on please inform the BV,. There could be important information in this for the BV BISD Archive. If you did not see it check out the update on the Joe Rod lawsuit. BISD had to pay for Cadillac Caty's conduct.
ERASMOS CASTRO TO HIS FOLLOWS: "I LIE BECAUSE YOU ARE ALL IDIOTS WHO ARE EASILY PLAYED
Erasmos Castro is so incompetent and focused on his con job on the people, he fails to realize several of his closest compadres are working to expose him. When the time is right, it will be good. Now Erasmosito, instead of attacking me, tell your lemming followers wherein your bogus organization has done an ex pose on any of the candidates, and especially the candidates for DA. You have not - hence checkmate.
Since Erasmos Castro has no idea what a community watchdog group does and seeks to use his bogus group known as Brownsville Cheezmeh to make money while duping a handful of lemmings, I will explain this for Erasmos. By the way, can anyone point to where this con artist's so call watchdog group has done an ex pose on any of the candidates running for office? When you start exposing the candidates, they tend to not pay you for ads.
When you have corrupt and unethical candidates running for DA you post stories about who they are and not take their money for campaign ads in exchange for banning all voices which seek to point out the truth about the candidate.
Twice I posted to Cheezmeh's facebook page a copy and paste of what appeared in the following story about No Más Masso and his role in the $21 million dollar fiasco at the BND. It also discusses No Más Masso's property tax on the people within the BND taxing authority. The only thing I added to the original post is a question. "Why did No Más Masso not demand that the $1 million dollars recovered by Villalobos be used to pay down the bonds?"
http://brownsvillevoice.blogspot.com/2011/09/carlos-masso-property-tax-on-people.html
Carlos Masso wants to be our DA, but yet he has chosen to pay someone with a criminal history to silence his critics under the guise Erasmos Castro leads a watchdog group. Where is this bogus con artist watching anything but his wallet? Where is the reporting on Carlos Masso's history as a politician and the missing $21.4 million dollars? That is what a watchdog group does.
Again Carlos Masso pays someone with a criminal history to silence his critics and he wants to be our DA. It does not end there. First Masso paid Montoya the paid propagandist for the BISD criminal enterprise to run cover for him. How is it Masso is so adept at paying con artists and people with criminal histories to run cover for him? Have we learned nothing from the past. You are the company you keep, and Masso keeps company with people with criminal histories. Could we ask for a better candidate for DA?
All one has to do is look to Erasmos Castro's conduct in the case of Carlos Masso to know Brownsville Cheezmeh is a con artist organization and not a watchdog group.
Erasmos is so pathetic be claims people are imagining that which they can see in plain sight.
http://www.tumblr.com/tagged/brownsville-cheezmeh
Why is it the only candidate promoted on Cheezmeh's tumblr account is Luis Saenz?
Where is this bogus con artist watchdog group telling the people the truth about Luis Saenz? It takes a lot for the ACLU to take a case in Texas. Luis Saenz was appointed as a special prosecutor in a death penalty case which is now before the Texas Court of Criminal Appeals. The ACLU is making mince meat of Luis Saenz. This case shows us the type of incompetent and unethical DA he will be if elected. Why are Erasmos Castro and Brownsville Cheezmeh promoting Luis Saenz on their tumbr page. Not a word - nothing about just how unethical and incompetent he was as a special prosecutor.
http://www.aclu.org/capital-punishment/manuel-velez-v-state-texas
http://www.aclu.org/capital-punishment/velez-v-state-texas-brief-appellant
Brownsville Cheezmeh is nothing more than a con artist raising money to run cover for corrupt politicians. They are many things, but a watchdog group is not one of them.