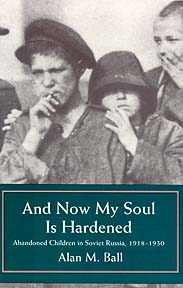 PRESAS-GARCIA THROWS CARL MONTOYA UNDER THE BUS BUT NOT BEFORE PRESAS-GARCIA AND AND CARL MONTOYA THREW SPECIAL NEEDS CHILDREN UNDER THE BUS
[Editor's Note:
A picture should be self explanatory if the right one is chosen - in my mind it is clear - but maybe not for everyone - we all perceive things differently. The other day the Herald had the mug shot of the 18 year old accused of arson at a church. It broke my heart - you an see the fear in his face. By middle school children not getting the help they need do begin to harden. We then lose them - I will never understand a so called christian society which has no money for children when they need it, but then have tons of money to house them in prison once they are adults.]
CARL MONTOYA AND PRESAS-GARCIA ABANDON SPECIAL NEEDS CHILDREN
Federal law does not have a provision which says - does not apply if Carl Montoya is Presas-Garcia's bitch. Federal law mandates regardless of budget that special needs children be provided an education. An advocate for a family has contacted me about two children who are failing because they cannot get extra help. The parents are illiterate and cannot help. The children are formally diagnosed with learning disabilities. The family and advocate were told Presas-Garcia and Montoya stripped the budget of funding for after school help and there is nothing the school can do but fail the children. How much help can be provided to these children on the lost money for people on administrative leave and the $250,000 audit?
I will not be going through the TEA on this one. I have learned all the TEA will ever do is issue a letter telling BISD to get its act together and then do nothing - not even follow-up. The TEA is a complete and total waste of taxpayer funding. An education lawyer in Dallas has agreed to guide me in getting this filed as a complaint with the Dept of Education Civil Rights Enforcement Section. Part of what I am working on is to convince the Dept of Education that the TEA cannot be trusted to enforce federal law and that it is time they take control of all violations of federal law.
PRESAS-GARCIA AND HER LEMMINGS PANIC
What is clear in this post is Presas-Garcia is running scared and is trying to put the blame on Carl Montoya -
"Hey Bobby, Have you ever thought that maybe the VHMS transformation is Administration's idea and they are the final authority on this change. The Board has no say in it. None at all. Think of what was said at the meeting. It is an administrative decision. Were you not listening to the meeting? Remember........ Don't use your illness to keep you from taking action yourself. Unless you too are full of hot air. ???? By on
BISD RESPONDS TO CHILD PROTESTERS "The Criminal S...
at 3:07 AM"
"Anony 3:07am, do you really think that none of the gang of four have no influence whatsoever over the current admin? What planet have you been living on? Are you not thinking straight so late at night? It appears the district now has money to burn after the dire predictions of Presas. There now seems to be several million dollars to convert Veterans to a magnet school when there was not money to start up Breeden Elementary. There now seems to be money to have two principals on paid leave. I wonder if they were put on leave for disagreeing with the wrong person? Some people just don't like to do told no. Some don't like to be corrected or told the truth. There now seems to be money to pay for TWO assistant directors at Special Services. Some have said that Veterans into a magnet-only school may not be fair. The brand new high school will be turned into a school for the "good" students while the older, overcrowded schools will be left for the "not as good". Also, will the magnet-only school be accepting special ed students? If the school gets federal dollars, as it will, I believe they have no choice but to admit them. The current system of magnet schools does accept special ed students because the school is not a magnet-only campus. It's all about FAPE; Free Appropriate Public Education. That is something that parents of a special ed child can use to combat turning Veterans into a magnet-only school. Hey, does anybody know if there were massive position changes made in Los Fresnos or El Paso when Atkinson was there? Just curious."
Carl Montoya may be dumber than Longoria and Presas-Garcia combined. Why is Atkinson as the head of personnel involved in the VMHS issue? Answer - they are propping her up to take over for Montoya - "look at this great things she is doing - she is putting the learning disabled children out in the trash so like Juliet Garcia she can build a monument to herself at VMHS. " Given the fact Sylvia Atkinson has a disabled brother it blows my mind how much contempt she can have for learning disabled children and federal law. But then again - she wants to build a monument to herself and Presas-Garcia even it if means leaving the learning disabled to fend for themselves because there is no money for their education.
Years ago I discussed with the Commission on Judicial Conduct how it is possible the same people violate the law and rules over and over again and they never have their judicial credentials pulled. The answer was simple - it is for the voters to decide if they want people like JP Ocha in office. It blows my mind that this guy has not been unelected - but then it is Gilbert Hinojosa's Cameron County.