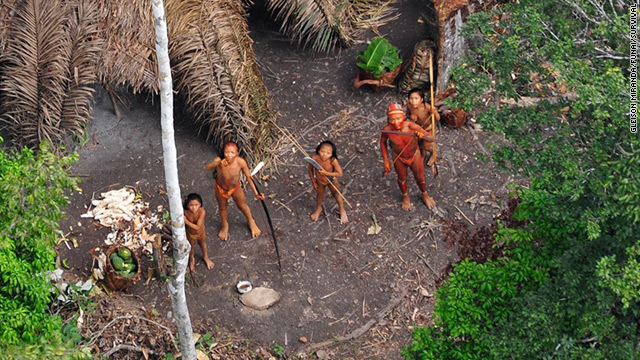 AN EXAMPLE OF WHY CNN IS NO LONGER A CREDIBLE NEWS SOURCE
I am a huge supporter of the Amazon and believe it must be saved. It disappoints me Peru is being short sighted on the issue. I am also a huge supporter of protecting the last tribes in the Amazon.
I am not a supporter of out right lies.
CNN posts this photo as a example of a tribe which has never made contact outside their world. CNN either knowingly made itself part of a lie, or the reporter is a a complete idiot.
No outside contact - but a child is holding a machete and the man is wearing underwear. The Amazonia people have not discovered cloth making or the use of hard metals.
It is so sad that this is what has become of the American news media.